5.1 CONCEPTS

Straight chain
- Branched chain
CARBON SKELETONS AND FUNCTIONAL GROUPS
-carbon is an essential element of like
-most molecules of cells are carbon based
-carbon can form up to four bonds with other atoms
-Carbon can produce endless varieties of carbon skeletons
-
ORGANIC MOLECULES:
most carbon based molecules
CARBON ATOMS
-
INORGANIC MOLECULES
are non carbon0based molecules such as water
-organic molecules that are composed of only carbon and hydrogen are known as
HYDROCARBON
-hydrocarbons are important to fuels as Methane is one of the most important hydrocarbon in natural gas
-FUNCTIONAL GROUP:
A group of atoms within a molecule that interacts in predictable ways with other molecules
-HYDROPHILIC:
atoms that attract water molecules
MONOMERS And Polymers
-bio molecules ma
y be composed of hundreds or even millions of atoms
-MONOMERS:
Large molecules built from many similar, smaller molecular units
-POLYMERS:
cells link monomers together in long chains
- Life's large molecules are classified into four
main categories: carbohydrates, lipids, proteins and nucleic acid
BUILDING and BREAKING POLYMERS

- Each time a monomer is added to a chain, a water molecule is released
- dehydration reaction because it involves removing, de, water, hydro
-organi
sms have to break polymers
-must break down the polymers in food to make their monomers available to cells
- cells break bonds between monomers by adding water to them, reverse of dehydration, hydrolysis reaction
-water is removed to build a p
olymer, added to break it down.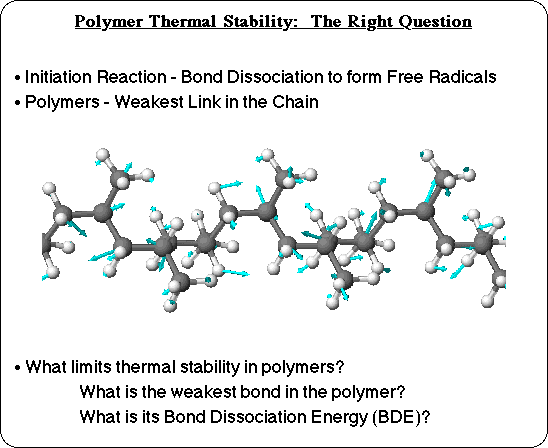 - polymer chain!
Concept Check 5.1

1. Draw a molecule that has a three-carbon skeleton and a hydroxyl group on the middle carbon. (C3H8O)

H


H O H
H-C-C-C-H
H H H


2.Explain the connection between monomers and polymers.
Monomers are the substances that make up the long chains of Polymers. In a polymer chain, their are many monomers.
3.What molecule is released during construction of a polymer?What is this reaction called? During the construction of a polymer, a water molecule is released called Dehydration. When you build a polymer, a water is released.

4.Draw at least three ways in which five carbon atoms could be joined to make different carbon skeletons.
C
C C
C C
With two covalent bonds between the C and their consecutive Carbon atoms. So, each carbon atom will form 4 covalent bonds, two from each side, generating a pentagon.
H H H H H
HC-C-C-C-C H
H H H H H
There are one covalent bond between consecutive atoms, that are not shown due to BLOGGER.
H H H
C=C-C=C-H
H
On the covalent bonds not shown, they are single bonds.